March 12
Faye's First Concert in Japan

Among the stars that went to Faye's concert were Takenouchi Yutaka, Takuya Kimura, Noriko Sakai and Hong Kong's Leslie Cheung. Faye performed at Tokyo Budokkan where the stadium held an audience of 10,000. The price of tickets ranged from 8500 yuan to 7500 yuan (HK $553 to HK $488). During the concert, Faye used Japanese to say thanks and bye and short sentences like "thank you for coming". The song list was the same as the Hong Kong concert, including the encore song "Mortal World", the only difference is that the song "Eyes On Me" was added.
Feb. 27
"Eyes on Me" Single SOLD OUT in ALL 4 HMV Stores HK!
According to a Steve a member of the Faye Wong Mailing List, the singles was sold out in 4 HMV stores. And in most smaller cd shops, the single's sold out in just 1 or 2 days. There're still some stocks, such as in "Shun Wo", but the price has been pushed up from HK$60~$70 to $110.
For those who haven't gotten the cd yet, be quick to check out the stores or order directly from www.asiacd.com for only US$9.99 .
Feb.26
Better Version of "Eyes On ME" Available from Unanimously Faye's the Best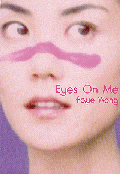 Play Now
Download
Feb. 20
Las Vegas Concert Opened Today

For pictures go here .
Feb. 19
Reuters Faye Interview
According to Ming Pao, the interview took place on Feb 18. They asked Faye how she felt about being called "Queen of Asia", Faye replied saying this is just the things that the media likes to do and that she once hated to compete in all those awards, which she still does, but she has now learned to accept it without crossing her bottom line. When asked about wether she was ever concerned with her family getting in the way of her singing career; she said it has never been a concern and if someone dislikes her songs after her marriage, then they have never liked her songs anyway.
Feb. 12
Faye's "Eyes On Me" is Now Available on the Net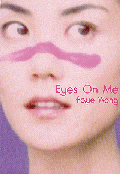 [ 1.2MB rm file ] [ 590KB ra file ] ( recorded by Fayecination)
Lyrics
Feb. 10
New Karaoke VCD From Faye!

Karaoke includes:

1. Give up Halfway & Forgive Myself
2. You're Happy So I'm Happy
3. Bored
4. Forbidden Love & Love Commandments
5. I Don't Want To Be Like This Either
6. Face
7. Anesthesia
8. Emotional Life
9. Mortal World
10. Red Bean
11. Can't Wake Up
12. Fly
13. Wit ( or A Little Clever )
Feb. 6
Faye's "Eyes On Me" single will be released on Feb 24, 1999.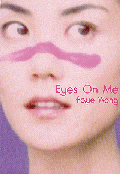 Single includes:
1. Eyes On Me
2. Red Bean
3. Eyes On Me (Instrumental Version)
For January News Go Here